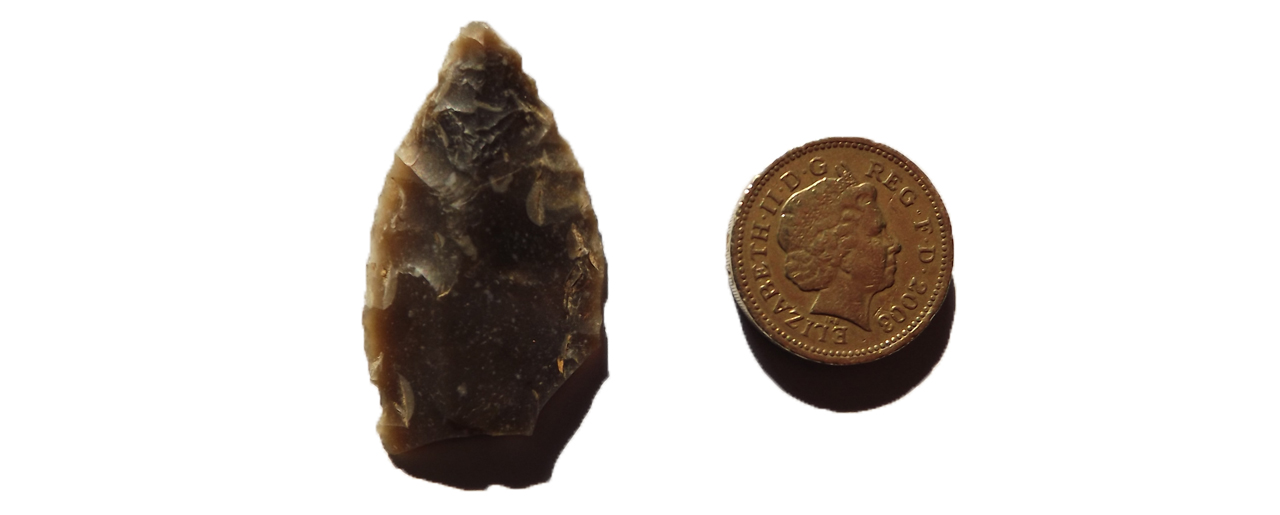 What is it?
This is a leaf-shaped arrowhead, knapped from flint and Neolithic in date.
Where was it found?
The arrowhead was recovered from Wintershead flint site, which was investigated by the Exmoor MIRES Partnership.
Why is it important?
The arrowhead provides dating evidence for the site, which could be the first with a confirmed Neolithic date within the National Park area.
Where can I see it?
The arrowhead will be deposited with The Museum of Somerset in due course.